World Equestrian Center – Ocala welcomes Discover Dressage and Hampton Green Farm as official founding partners
2021.12.13
Ocala, Fla. – December 13, 2021– World Equestrian Center – Ocala (WEC) welcomes Hampton Green Farm and Discover Dressage as Founding Partners of the new multidisciplinary and equestrian sports venue. As part of the multiyear agreement, Hampton Green Farm will be the title sponsor of the World Equestrian Center – Ocala 2022-2023 Dressage competition series. In addition, World Equestrian Center – Ocala will be home to the innovative Discover Dressage educational programs and events.
"The new World Equestrian Center has to be seen to be believed," said Kimberly Van Kampen of Hampton Green Farm and Discover Dressage. "There is no other equestrian show facility like it, in both philosophy and facilities. Both Hampton Green Farm and Discover Dressage, in their own rights, focus their efforts on young horses and youth riders in order to create a solid foundation for future success. We are honored to partner with World Equestrian Center to see dressage grow in this amazing place!"
World Equestrian Center – Ocala features facilities for year-round, multidisciplinary equestrian and sports events. The venue also offers indoor arenas and multipurpose buildings for vendor displays, while the expo centers are perfect for tradeshows and conventions, as well as automobile, art and antique shows and weddings. The expansive facility sits on 378 acres with another 300 in reserve for future expansion.
"We are grateful for the support of Discover Dressage and Hampton Green Farm," said Roby Roberts, WEC CEO. "Kimberly Van Kampen has been beyond generous in sharing with us her enthusiasm and expertise in the world of dressage. Her guidance has been instrumental in helping us to create a world-class dressage environment at World Equestrian Center – Ocala."
About Hampton Green Farm and Discover Dressage
Hampton Green Farms is dedicated to the development of the PRE horse in America, through breeding, training, sales and competition.
Learn more at hamptongreenfarm.com/en.
Discover Dressage is a 501(c)(3) Florida nonprofit organization. Its mission is to inspire and encourage American youth to discover dressage, to inspire lifelong learning and success, to promote healthy competition and advance the accessibility of the sport of dressage to all areas of the U.S.
Learn more at discoverdressage.com.
About World Equestrian Center
World Equestrian Center features two premier equestrian and multidisciplinary venues in Ocala, Florida, and Wilmington, Ohio.
These exclusive facilities comprise state-of-the-art arenas, expansive stadiums, versatile outdoor space, sporting fields and well-appointed exposition centers. An abundance of lodging options and luxury accommodations are conveniently located on-site, along with shopping and dining throughout each property.
Dedicated to offering great sport and fun in a family-friendly environment, World Equestrian Center promises an unparalleled experience for exhibitors, spectators, vendors, sponsors and retailers built on three core values: Quality. Class. Distinction.
Learn more at wec.net.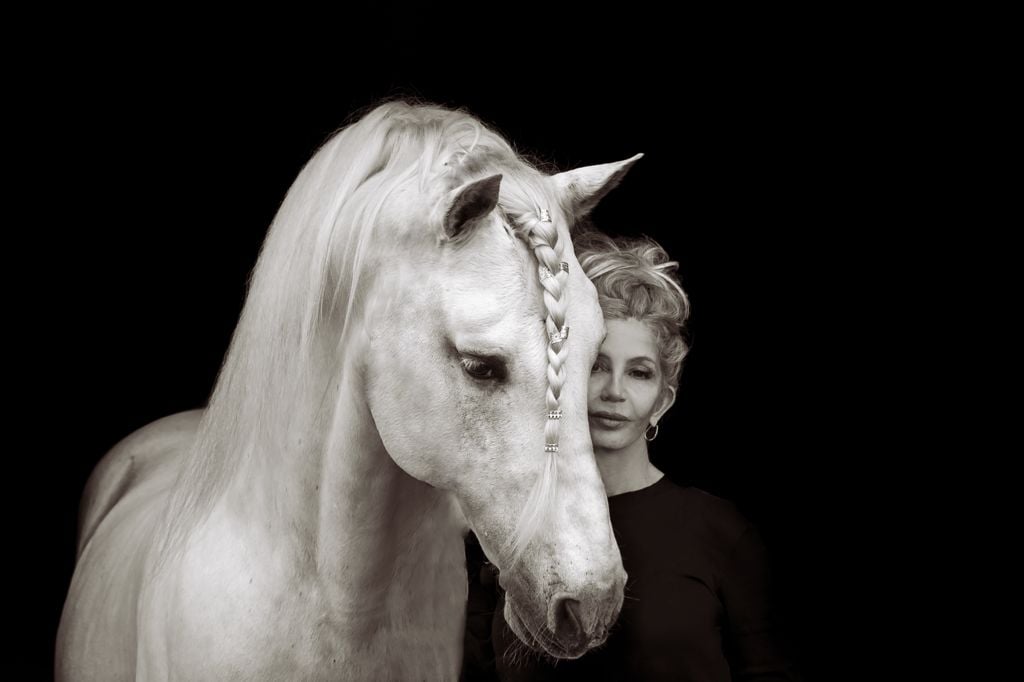 Hampton Green farm - Sponsored Program