Last Weekend (October 21-24) HGF horses were on fire at the World Equestrian Center.
Justine Boyer and Campanero HGF (by Camaron IX) captured a double victory in the Third Level Test 1 with scores above 68%. Justine is ready for a smooth transition to juniors level next year.
More over, Kerrigan Gluch & Mejorano HGF, a son of two-time Olympian Grandioso II, made their American debut in CDI 3* competition, following a successful early career in Spain with José Daniel Martin Dockx that included participation on the Spanish Team at the Young Horse World Championships in Ermelo in 2018. Kerrigan and Mejorano HGF, the new combination, received a score of 67.283% in the Grand Prix
On Saturday, they performed the Grand Prix Special and finished third (68.723) . The pair impressed the judges with their piaffe earning high marks (for their skillful rhythm).
They took third place both days.
Very excited about the future, Kerrigan said:
"I am very proud of Mejorano in his debut in the Grand Prix Arena. It has been a dream of mine to compete at thus level and I'm so grateful to be able to do it with such a special horse. Thank you Kim Van Kampen for all of the love and support. We are eager to continue training as we prepare for the next competition".
Sophia Schults competed one of the youngest prospects, Cartujano FSR and showcased the wonderful gaits he has. Last but not least, Samantha Stenger and Alivia Stille showed Diva HGF (By Cuatrero IV) and Cuarzo HGF (By Cuatrero IV) respectively. They performed new exercises in order to move the horses into new levels for the upcoming season.
We are so proud of everyone for their great rides, dedication, and hard work! HGF P.R.E horses were once again in the scene and they did not disappoint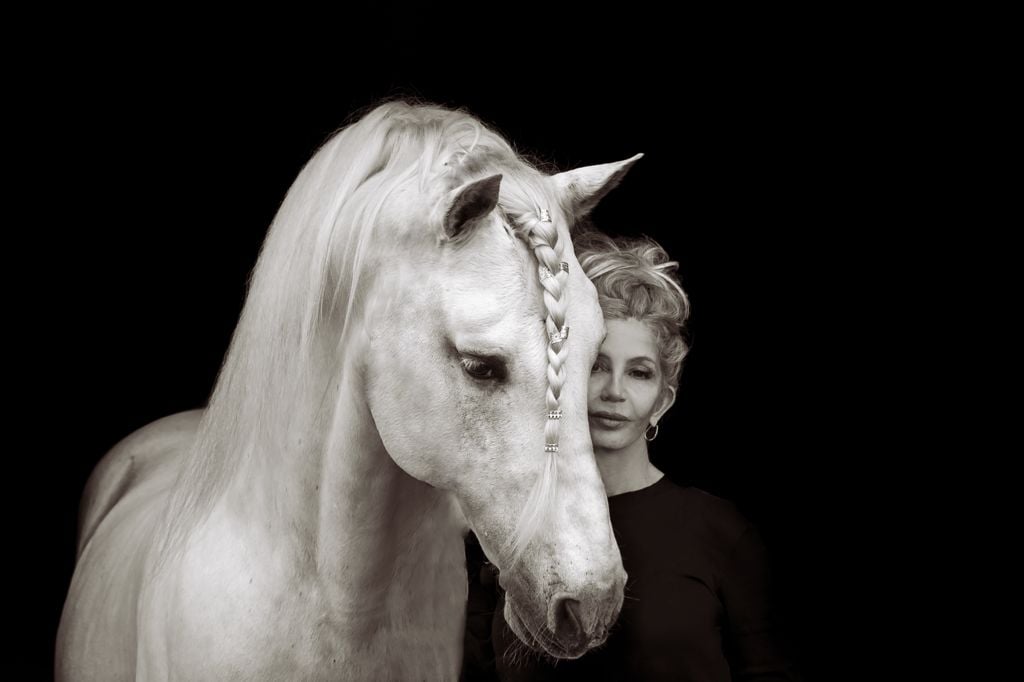 Hampton Green farm - Sponsored Program