Eight years later, history repeats itself: March 18th will be remembered the the day that Mejorano HGF followed the steps of his father Grandioso , winning a CDI Grand Prix level in Wellington, Florida. With a lot of emotions to process, Kerrigan and Mejorano HGF were the first ones to go into the arena for the GPS of the CDI 3* on Saturday. The judges rewarded the piaffe and the passage with multiple 8s and even 9s With a final score of 68.872%, Kerrigan and Mejorano HGF cantered with joy in their lap of honor (GRAND PRIX SPECIAL)
This first win of Kerrigan is the result of her hard work and perseverance. We are extremely happy of this combination and what the future will bring. Show by show, this duo keep improving and winning more experience at the senior level.
Stride by stride they are working through adjustments to improve their results HGF culminates Wellington 2023 season with the best icing on the cake, a victory and the PRE breed on top of the leaderboard.
"He's an extraordinary horse, super talented in all aspects of the grand prix," said the 26-year-old. "I've really been focused on the flow of everything – in and out of transitions – so everything had a lot of harmony and that was the main goal for this weekend, and I think I accomplished that. My piaffe/passage tour was quite smooth and I was happy with how the changes felt in the ring. It's a very long test, but I was able to settle in and enjoy it.
"Mejarano is a product of the breeding in the States that we strive for. It's special to be able to do it with him knowing that he was born here and show that off. He tries his heart out for me every time," added the Ocala-based Gluch, who has recently started training with fellow Ocala rider, Shelly Francis, after years training with Charlotte Bredahl.
"Mejorano has always had a talent for piaffe/passage," she added. "It's taken me a few years to tune that all up so it shows in the ring, where his rhythm and cadence and activity come together. He has a very expressive front end to be able to show off the half-passes along with the changes is very fun to do."
This wouldn't be possible without the guidance of Maria Lithander and her endless support. Next stop for us is the CDI 3* in WEC Ocala in a month. We are ready for it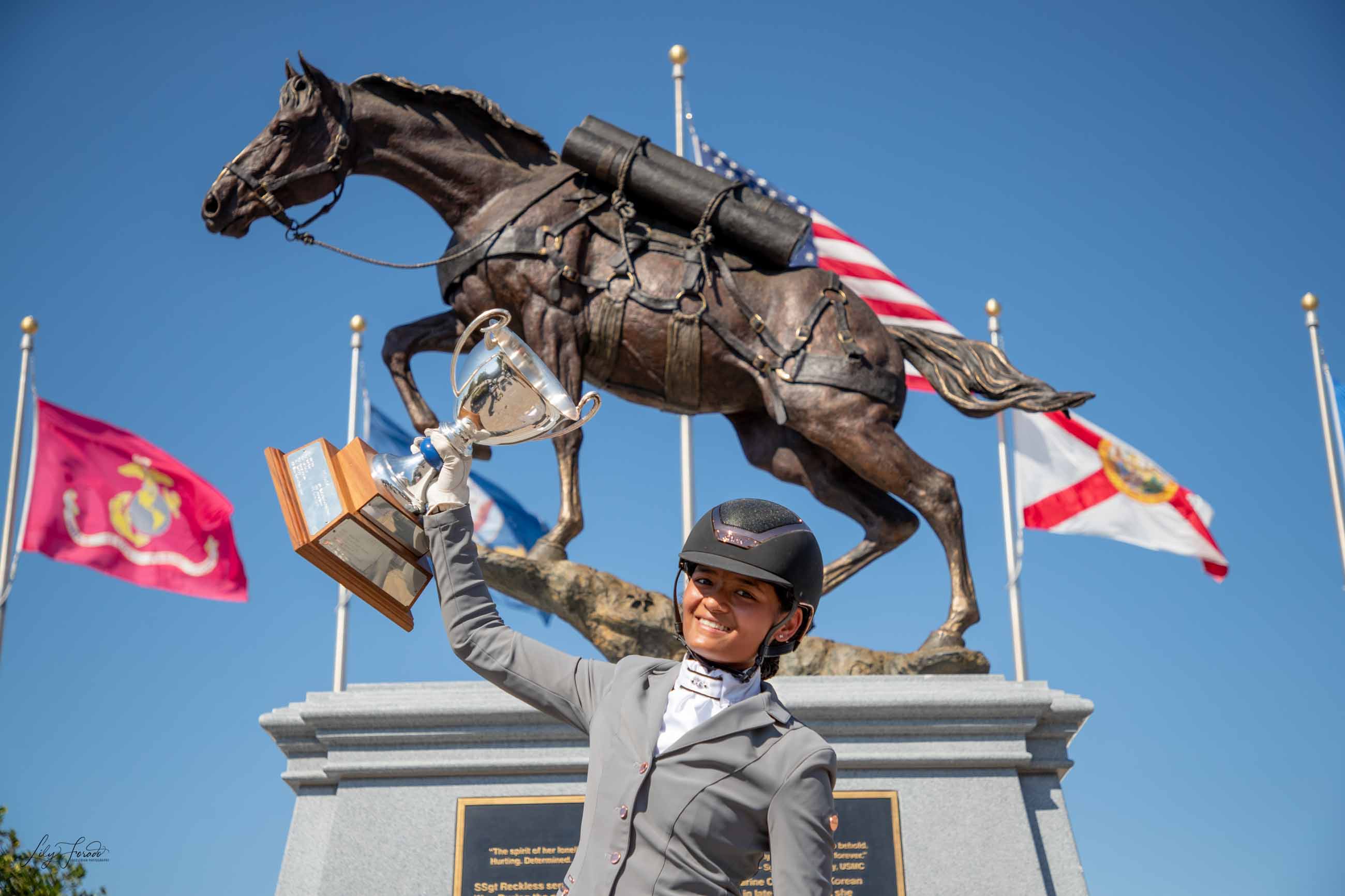 Hampton Green farm - Sponsored Program